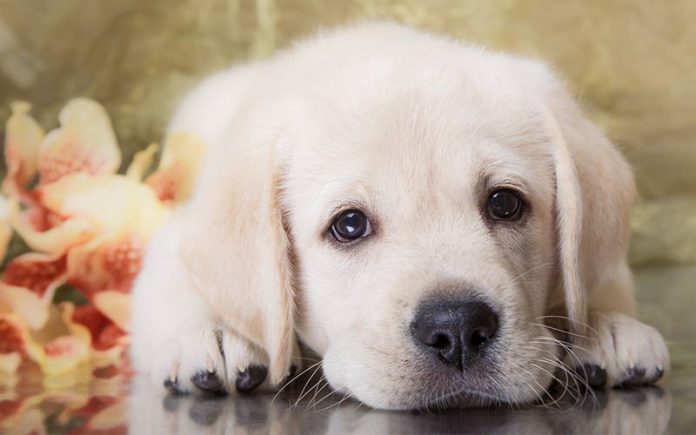 Searching For The Best Girl Puppy Names For Your Tiny New Friend? Then Look No Further!
Welcome To Our Complete Guide To The Best Names For Female Puppies.
So you have finally chosen the lucky bundle of fur you will share the next decade or more of life with!
Congrats!
That moment when you meet "the one" and you "just know" is such a special, precious moment for you both.
But now you have to pick the perfect name to match your perfect little fur lady. Oh boy. How will you ever decide??
Of course, this is why some little canine girls have a first name and then two, three or even four middle names.
And that is always an option!
So let's just start with picking a first name for your gorgeous girl and go from there!
Choosing girl puppy names
Picking that one singular name out of a whole list of cute puppy names is just one of those challenges you might tend to overthink.
And you are not alone here – we've all done it!
So before you really dig in to pondering this girl puppy names for real, take a look at these neat naming tips for choosing girl puppy dog names.
Percussive names rich in consonants can be easier for your little girl to remember.
Consider how picking a very popular name might cause confusion in a multi-dog situation.
Pick a name you feel comfortable saying (and hearing) frequently.
Select a name that will translate well from puppyhood into the adult dog years.
Don't hesitate to change a name that doesn't seem to be working well.
With all that in mind, what are we waiting for? Let's check out some fabulous puppy names for your new friend.
Cute girl puppy names
If you are like many new puppy parents, you may despair of ever finding cute girl puppy names that do your puppy's cuteness full justice.
Check out this list of cute female puppy names, for starters. You may just find the perfect cuteness match for your gal on this list!
PomPom.
Bindi.
Pumpkin.
ChiChi.
Poppet.
Sadie Mae.
Lolli.
Mia.
Teddie.
Lilly Bell.
Phoebe.
Windy.
Honey.
Trixie.
Sally Sue.
Unique girl puppy names
When you land on a one-of-a-kind moniker for your little gal, it can feel like you just won the grand prize of puppy naming!
Here are some inventive unique female puppy names to give your brainstorming a jump-start!
Sundance Cassidy.
Chai Chai.
Anna Banana.
Sweet Clementine.
Huggie Bear.
Jelly Belly.
Karma Chameleon.
Cherry Kool-Aid.
Lady Bird (your last name).
Conchita Margarita.
Savannah Georgia.
Maisie Madison.
Ruby Redd.
Buffy Summers.
Holly Golightly.
Good girl puppy names
A cute puppy can get away with just about anything – we all know this is true.
How can you stay mad in the face of such cuteness overload, even if your favorite vase is no more?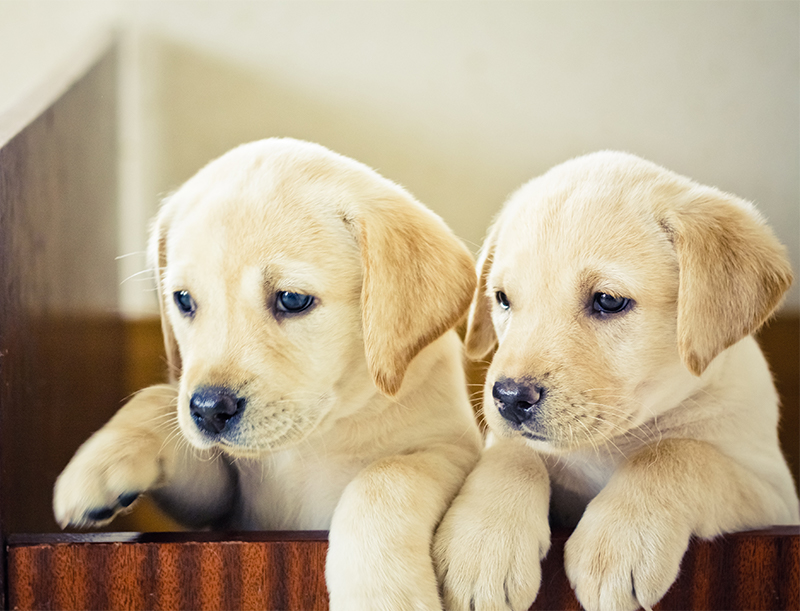 But every so often, instead of a mini marauder, what you get is a good, good girl.
Here, your very good girl deserves good girl puppy names to match!
Angel.
Ruth.
Anna.
Serenity.
Bambi.
Rachel.
Charity.
Faith.
Grace.
Harmony.
Mercy.
Grazia.
Daphne.
Nellie.
Sunny.
Strong girl puppy names
For every true-blue good girl pup, there is the little girl who just can't sit still.
She wants to see and do and experience everything. Even if it is in the so-called "puppy proofed" portion of the house!
Clearly you have a young confident lady in the making, and she can carry off of one of these fierce, forceful and strong girl puppy names!
Blaze.
Delilah.
Roxy.
Xena.
Pepper.
Annie Oakley.
Raquel.
Mae West.
Bonnie (of Bonnie & Clyde).
Harley.
Lolita.
Godiva.
Quinn.
Rosemary.
Glory.
Popular girl puppy names
Did you know that 90 percent of all dog names today are "people" names?
Given that 74 percent of dog owners today think of themselves as "dog parents," this isn't at all surprising!
And it is a lucky pup indeed that is chosen to be your canine daughter, bearing the special name you have chosen for her!
Chloe.
Allie.
Sophie.
Bella.
Daisy.
Lucy.
Maggie.
Bailey.
KiKi.
Lacee.
Iggy.
Ginger.
Luna.
Portia.
Kassidy.
Jess.
Abigail.
Madison.
Riley.
Stella.
Unusual girl puppy names
Choosing unusual female puppy dog names is one way to make the beginning of your new life "with pup" feel really special!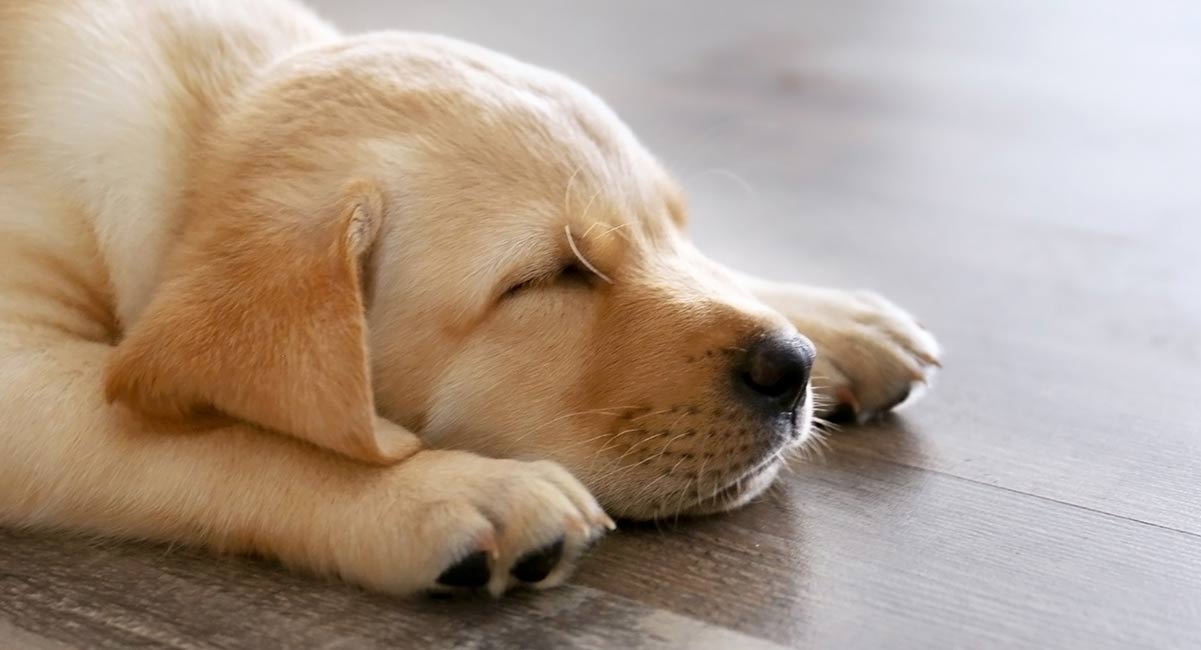 If you've ever been introduced to a pooch bearing both the first and last name of a celebrity, cartoon character, singer, politician, author, or chef, you already get the idea of how this can work to really class up your little girl's new name!
Julia Child.
Strawberry Shortcake.
Princess Diana.
Madame Toulouse.
Little Nikita.
Miss Molly.
Honeysuckle Rose.
Queen Cleopatra.
Scarlett O'Hara.
Gypsy Rose Lee.
Jane Austen.
Midnight Moon.
Liesel Von Trapp.
Diamond Dame.
Ella Rose Mae.
Cool girl puppy names
Some little gal pups just know how to play it cool right from the start.
They are too stylish for style, too trendy for trends, too timeless for time itself…No matter what the day may bring, your femme fatale has it covered.
These cool girl puppy names can match your growing girl's unique panache and flair!
Mancy.
Arya.
Isa(belle).
Liz.
Jolene.
Belle.
Kate.
Josie.
Dakota.
Lacey.
Reagan.
Josey.
Imogen.
Jazzy.
Gabi.
Pretty girl puppy names
If your little pooch is all about being the pretty princess that she is, these pretty girl puppy names can capture her singular pup style right from the start!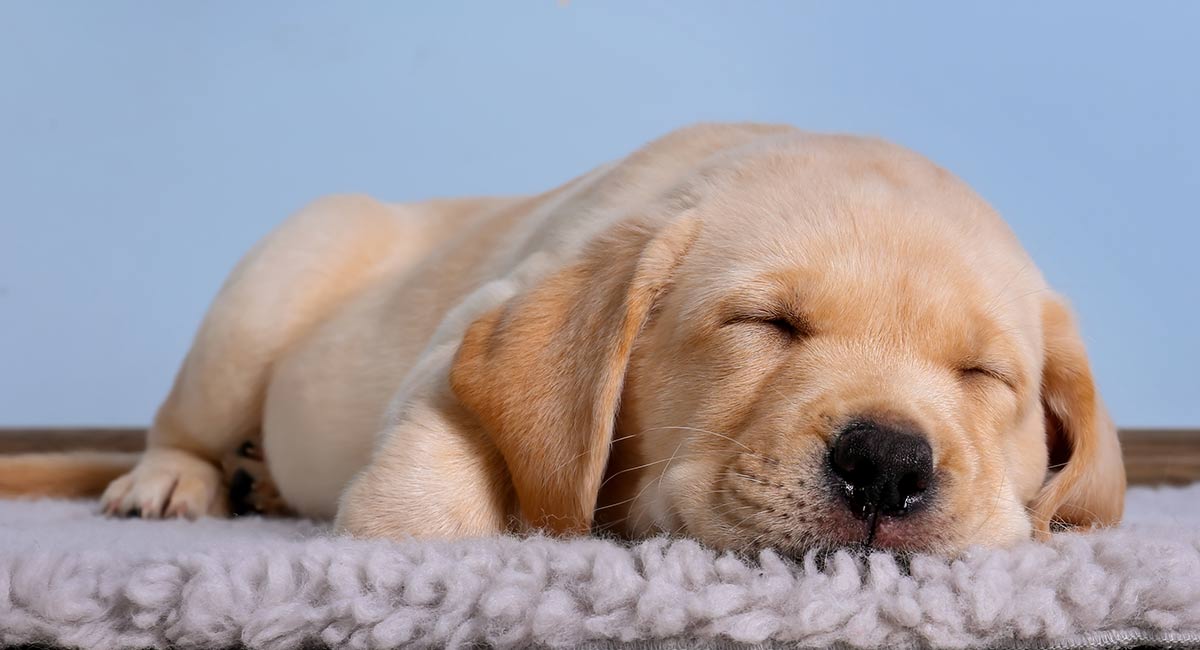 Willow.
Jasmine.
Lily.
Rose.
Ava.
Giselle.
Amelie.
Fiona.
Zoe.
Paris.
Ellie.
Fleur ("fluhr").
Azalea.
Bluebell.
Pearl.
Adorable girl puppy names
In many families today, the younger set is in charge of naming the family's new pooch.
This likely explains the popularity of adorable girl puppy names that come straight from the genius of Walt Disney's legacy!
These adorable female puppy names, featuring some of Disney's less commonly used female character names, might just suit your little girl to a "t!"
Dory.
Lady.
Minnie.
Aurora.
Beauty.
Daisy Mae.
Jewel.
Georgette.
Merida.
Tiana.
Fancy.
Sofia.
Wendy.
Alice.
Melody.
Sweet girl puppy names
If little girls can be made from sugar and spice, so can little girl puppies!
These sweet-as-sugar baby girl puppy names capture the pure essence of "puppyness!"
Baylee.
Amber.
Shelbie.
Joy.
Opal.
Pixie.
Andie.
Candie.
Esme ("ehz-may").
Stardust.
Penny.
Jemma.
Happy.
Elsie.
RiRi.
Funny girl puppy names
If there is a better comedian than a young, cute puppy, we have yet to discover it!
Puppies are just funny. They make everyone smile.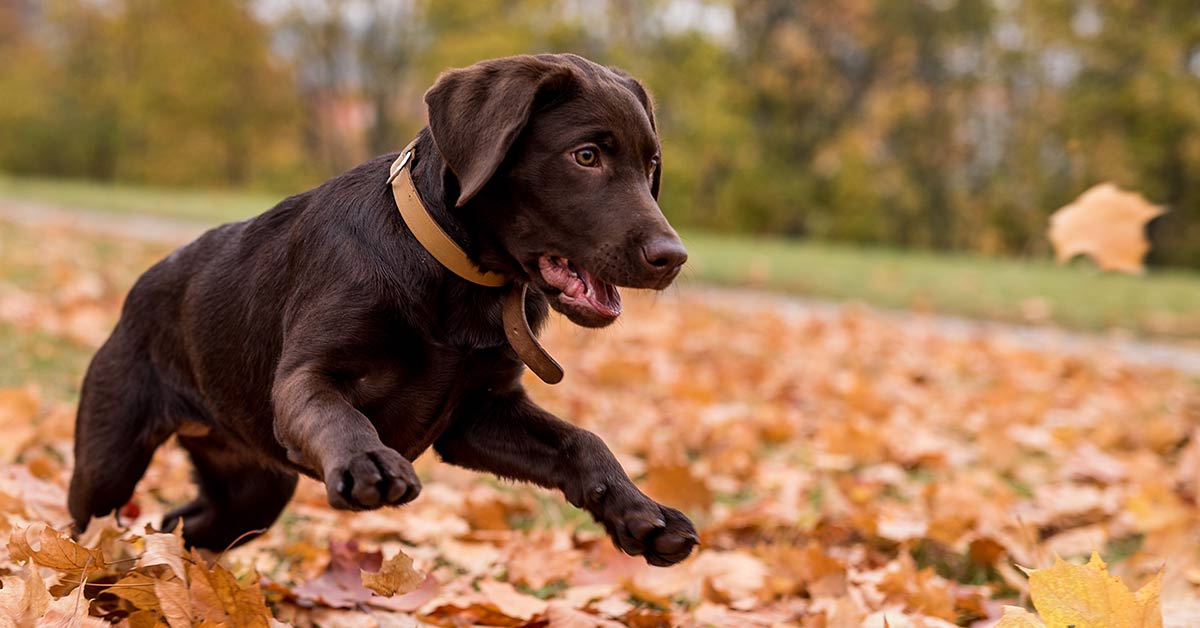 Watching a puppy trying to make sense of all four gangly puppy legs and paws is better than a comedy special!
Like some people, some puppies just have a flair for the comedic, and these funny girl puppy names might be the perfect fit!
Princess Buttercup.
June Bug.
Whoopsi.
Filet Mignon.
Betty White.
Mary Puppins.
Princess of Barkness.
Miss Napsalot.
Twinkie.
Trixie Pop.
Kitty Kat.
Billie Howliday.
Funny Girl.
Chelsea (Dog) Handler.
Lady Muttilda.
Celebrity girl puppy names
If you love following fashion, pop culture and celebrity news, why not let your fur girl in on the fun with one of these celebrity names!
Adele.
Britney.
Sienna.
Selena.
Martha.
Kendall.
Katy.
Madonna.
Taylor.
Venus.
Christina.
Ivanka.
Hilary.
Billie Jean.
Gabby.
Techie girl puppy names
Who amongst us isn't consumed daily with all things technology?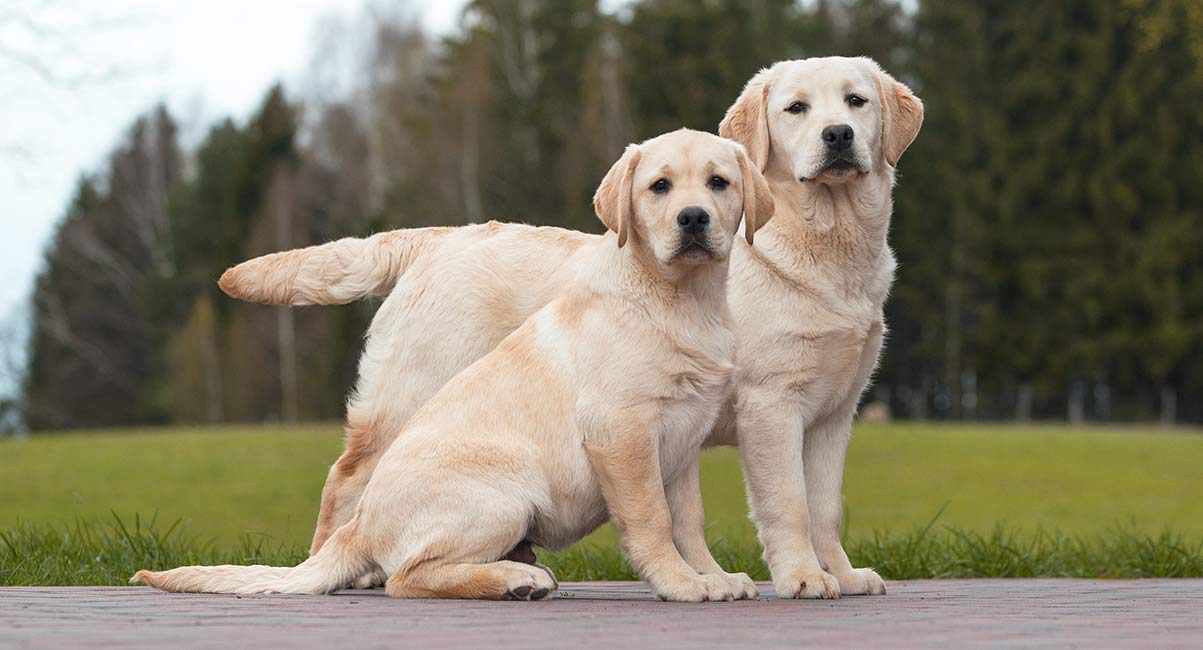 From checking emails to typing text messages to talking to devices of all screen sizes… But with these names, you get to take a refreshing puppy break instead!
Alexa.
Siri.
Apple.
Mac.
Sierra.
Pixel.
Echo.
Atari.
Java.
Widget.
Cookie.
Sega.
Clara.
Ping Pong.
Lotus.
Best girl puppy names
We hope you have enjoyed reading through this curated list of some of the best female puppy names!
If you have a moment, please drop us a line in the comments section here to tell us what name you choose for your new fur girl and why!



Resources
Hancock, S., "What's in a Name? Tips for Naming Your Pet," Yorkshire Vets, 2017.
LeFave, S., "The Name You Give Your Dog Actually Says A Lot About You," Redbook, 2015.
Coren. S., PhD, DSc, FRSC, "Should a Dog's Name Be Part of an Obedience Command?," Psychology Today, 2015.