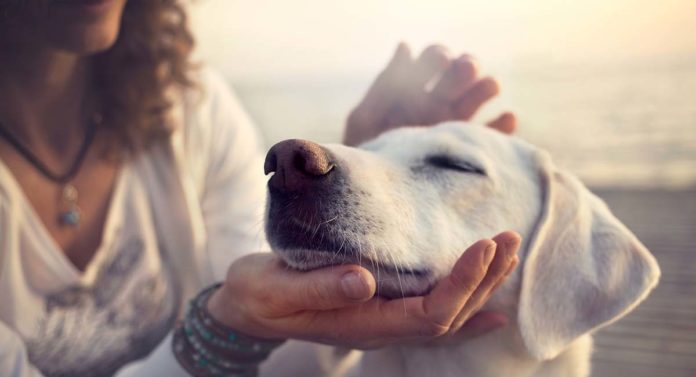 What do dogs need to stay happy and healthy?
You've just adopted, or are about to adopt, a dog.
How can you make your pet feel happy and taken care of?
A new puppy or adult dog needs space in your home, along with your love, time and attention.
But what about the physical items? What do dogs need as far as supplies and equipment go?
We've compiled a list for you of the various items you may want to have on hand when you bring your new family member home.
Dogs Need a Crate
Lots of people find that crate training their dog is a great way to have both peace of mind and a safe place for their dog to wait for short amounts of time.
If you haven't already read it, Jo Laurens wrote an excellent "Guide for
Crate Training."
Ready to give crates a try?
MidWest Homes for Pets Dog Crate—Single Door & Double Door Folding Metal Dog Crates
This metal dog crate comes in a variety of sizes, ranging from 18 inches to 48 inches, with the options for single or double door.
Heavy duty and durable, it assembles easily, folds completely flat for easy portability and is quick to set up.
It comes with a divider panel, dog tray, carrying handle, and roller style feet to protect floors from scratches and scrapes.
EliteField 3-Door Folding Soft Dog Crate, Indoor & Outdoor Pet Home
Available in five different sizes and 10 different colors, this crate is a great choice for many dog owners.
It comes fully assembled, and can be set up and taken down in seconds with no tools needed.
Made from durable fabric and mesh, it is well-ventilated, convenient and easy to move.
This is the classic hard kennel style crate.
It is easy to put together, and easy to open and close.
Being hard plastic, it is sturdy, durable and easy to sterilize.
Petmate offers this kennel in four different sizes for dogs ranging from 25 lbs to 90 lbs.
While hard kennels may be a bit bulkier to transport, they are good choices for travel because they keep the pet inside safe, dry and secure.
Bowls for food and water seem like one of the easiest things to get for your new dog.
But choosing the right bowls for your dog can be more complicated than you might think.
What do dogs need as far as bowls go?
Neater Feeder Deluxe Dog (All Sizes)—The Mess Proof Elevated Bowls
Kick proof, spill proof, and coming in several convenient sizes and multiple stylish colors, this elevated food and water station is a great choice for any dog owner.
The filtering feature of this bowl keeps spilled food and spilled water separate from each other for an easy clean up.
AmazonBasics Stainless Steel Dog Bowl
These basic, steel bowls come in singles or a two pack.
Each bowl can hold up to 38 ounces, and is a great choice for dry kibble, wet food, water or other treats.
It is rust resistant, easy to clean, and a healthy alternative to plastic due to resisting odors and bacteria growth.
The rubber on the bottom helps keep the bowls from sliding or tipping over
Dogs Need a Water Fountain
Many pet owners have found that a water fountain is an excellent solution to their water bowl woes.
A water fountain allows a consistent flow of fresh water for your pet, and the larger capacity means they don't need to be refilled as often.
PetSafe Drinkwell Multi-Tier Dog and Cat Water Fountain
With a water capacity of 100 oz, this fountain holds enough fresh water to keep your pets healthy and hydrated.
The multiple tiers allow this fountain to work well for multi-pet households.
The submersible pump is low voltage and quiet. It's also easy to keep clean, BPA free and safe to wash in the top shelf of a dishwasher.
AmazonBasics Self-Dispensing Gravity Pet Feeder and Waterer
This small pet waterer uses gravity to keep your pet's bowl filled.
This is another great choice for multi-pet households.
The clear bottle lets you easily and quickly monitor refill needs and how much your pets are drinking.
Play is an important part of growing up.
Playing with your dog is essential, and toys are the fun and necessary vector for this timeless interaction.
Choosing the right toys for your pup is more than just finding something they'll enjoy.
It is also important to choose a toy that is safely manufactured, and appropriate for your pup's size and age.
Here are a couple suggestions for toys that are great choices for nearly any pooch.
The classic plush toy is always a fantastic choice for a new dog toy.
Three fun patterns allow you to choose Lambchop, Mr. Bill or Sock Monkey.
Squeaky, soft and fun, these plush toys are a must have.
Canine Hardware Chuckit Indoor Ball
This indoor ball is an alternative for play when the outdoors are unsuitable.
Lightweight, durable and soft, this ball is constructed for safe indoor and outdoor use.
The classic Kong toy is a mentally stimulating toy that is good for play and training.
Great for playing and chewing, the Kong comes in every size, from extra small to double extra large.
The hollow design allows you to stuff your pup's favorite treat inside for a tasty and fun distraction.
Made from tough rubber, the Kongs are also safe and durable for chewing.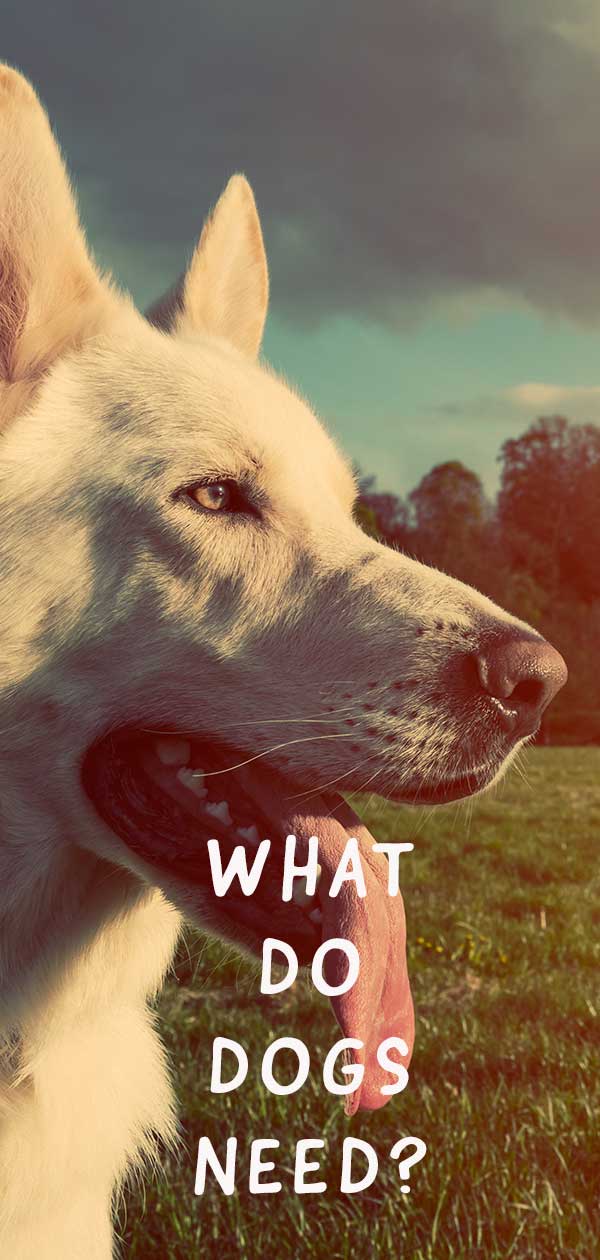 Collars and leashes are a classic need to have for any dog.
A collar is important for identification, and a leash is a legal necessity in lots of cities and states to take your pup into public spaces.
Additionally, lots of dog owners are adding a harness to their lists of things to have.
If you think a harness is something you want to get your new pup, or you want some ideas for good collars and leashes, here are a few great choices to consider.
This is made from a durable, scratch-resistant oxford material with a lightweight draflex buckle and reflective nylon webbing.
The harness is soft, comfortable and safe to wear.
With two leash attachment points, it's a great choice for dogs that are used to wearing a harness or pups that are just starting.
Chai's Choice Outdoor Adventure Dog Harness
This is also made from durable oxford material and lightweight mesh. The harness has an ergonomic design that allows easy use for getting the harness on and off your dog quickly.
Adjustable so it fits pooches of all sizes and shapes, it includes reflective nylon webbing for safety.
OneTigris Military Adjustable Dog Collar
Available in two sizes and five awesome colors, this intriguing military style dog collar is adjustable and extremely durable.
Made from heavy duty metal, nylon and comfortable padding, this collar is a great choice for anyone who enjoys taking their pup along to enjoy outdoor sports.
If you like the military style toughness and style of this collar, don't forget to check out the matching leash.
OneTigris Tactical Dog Training Bungee Leash
Made from One Tigris 1000D nylon series, this leash is strong, durable and lightweight.
The padded training control handle design gives you control, while the bungee design lets your dog explore without choking.
The 33-46 inch length of this leash is a great balance for leash control and comfort for both you and your pup.
Lastly, if you want to complete the set, One Tigris also offers a Water Resistant Tactical Service Dog Vest and a Travel Saddle Bag Rucksack for Dogs as well.
HappyDogz Security Pro Retractable Dog Leash—Heavy Duty
This sturdy and affordable retractable leash extends up to 16 feet, allowing your pup room to roam but still keeping them safely leashed.
Keep control of your pup no matter the leash length with the heavy duty retracting mechanism.
HappyDogz offers this leash in sizes suitable for small, medium and large dogs.
What do dogs need when it comes to a place to sleep?
Whether you want to spoil a new puppy with luxury, or your senior citizen canine is in need of a little extra love for their aching joints, we've got you covered.
BarksBar Gray Orthopedic Dog Bed
This orthopedic dog bed is constructed of a removable, machine washable, ultra soft polyester cover over an ergonomically designed orthopedic foam base.
The carefully constructed foam gives comfort to reduce joint pain and improve mobility and health of your pooch.
The cotton padded rim cushion contours and supports, allowing a pooch to sleep in total comfort.
Kuranda Dog Bed—Chewproof Ultra Duty Outdoor Bed
This bed looks a little odd to anyone expecting all dog beds to be piles of pillows.
But this durable and easy to clean style of bed has been utilized, and is recommended by veterinarians and pet shelters.
The raised design keeps pups off the floor, allowing them to stay warm in cold weather and cool in hot weather.
Extremely tough, Kuranda has made a durable aluminum-framed dog bed with heavy duty 40 oz solid vinyl fabric.
Great for dogs of all sizes, this bed will easily support a pup up to 250 lbs.
Best Friends by Sheri OrthoComfort Deep Dish Cuddler
This luxury, deep-dish style bed is the ultimate example of top tier style and comfort.
Machine washable and dryer safe, these pet beds also have a waterproof bottom.
Manufactured with your pet's safety in mind, the materials are high quality and completely nontoxic.
The carefully designed walls of this bed offers support and comfort to ease head, neck and joint pain.
Available in two sizes and over a dozen colors, this chic and cozy pet bed is a fantastic choice for any lucky pup.
Dogs Need Grooming
What do dogs need to stay looking sleek and clean?
Grooming is an important part of keeping your dog's coat and skin clean and healthy.
Your dog's individual grooming needs will vary depending on their breed and type of coat.
Sminiker Professional Grooming Kit
This professional grade grooming kit comes with a cordless, rechargeable set of clippers, multiple limiting combs and a titanium acute angle blade.
The quiet motor is designed to be a more comfortable experience for sound sensitive pups.
Along with nail clippers, file, comb and grooming scissors, this kit has everything you'll need for a pup of any coat.
Friends Forever—6 In 1 Professional Pet Grooming Kit
This complete grooming kit has a brush for every occasion.
This kit comes with a deshedding tool, grooming brush and comb, dematting pin comb, slicker brush, and undercoat rake.
No matter what kind of coat or styling needs your pooch has, you'll have the tool on hand.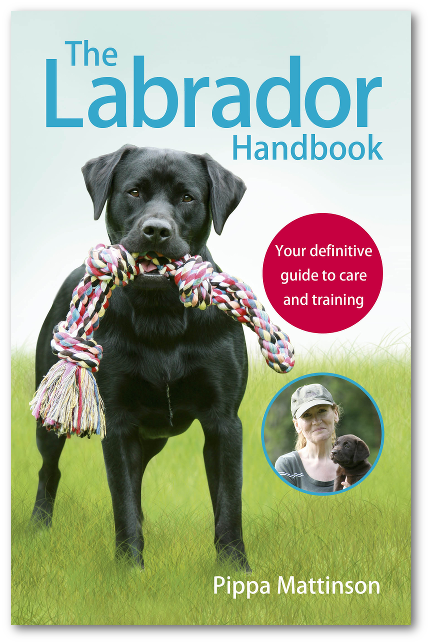 The Pet Portal—Pro Quality Self Cleaning Slicker Brush for Dogs
If you don't need an entire professional grooming kit, consider this self-cleaning slicker brush from Pet Portal.
Perfect for long and short hair, this self-cleaning brush makes grooming easy.
Made with your pet's comfort and enjoyment in mind, the brush makes grooming a fun and luxurious experience
Humans Need to Read Books
Now you've collected all the toys and gadgets you need to make your new dog comfortable, cared for and happy in his or her new home.
Don't forget to get yourself something, too.
What do you think dogs need?
Do you have a favorite gadget, accessory, or item we forgot to mention?
Share with us your thoughts in the comments below.
---
Recommended Read: "Total Recall: Perfect Response Training for Puppies and Adult Dogs" by Pippa Mattinson will help you understand your pooch from the inside out.
No dog is too old to learn new tricks, and Pippa can prove it. Her insightful training exercises are designed for new puppies and old pooches alike.